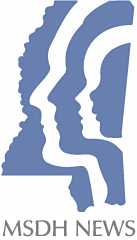 Jackson, Miss. - Jackson, Miss. – The Mississippi State Department of Health (MSDH) announces the issuance of a Certificate of Need (CON) for the following project:
Choctaw Regional Medical Center
Ackerman, Mississippi
Mobile Magnetic Resonance Imaging (MRI) Project
Choctaw Regional Medical Center received Certificate of Need (CON) authority for the acquisition or otherwise control of Magnetic Resonance Imaging (MRI) equipment and the offering of MRI services in Ackerman.
The applicant states that the facility will become part of an established mobile MRI route present established by Superior MRI Services, Inc., and will be offered each Tuesday afternoon.
There is no total capital expenditure for this project.
Mississippi's Certificate of Need process is a fundamental component of the state's health planning and health regulatory activities. In managing the Certificate of Need process, the Department seeks to improve the health of Mississippi residents; to increase accessibility, acceptability, continuity and quality of health services; to prevent unnecessary duplication of health resources; and to provide some cost containment.
The MSDH has administered the Certificate of Need program since July 1986. Since then, more than 1,400 Certificate of Need applications have been reviewed, representing total capital expenditures of approximately $5 billion.
Starting in October, CON monthly meetings have been replaced with public notice before CON approval. Public notices are available online at HealthyMS.com/con. This change is being made on order to comply with new time requirements as set forth in Senate Bill 2661 from the 2016 Regular Legislative Session.
The department's staff analysis for each Certificate of Need application is published online at HealthyMS.com/con.
Follow MSDH by e-mail and social media at HealthyMS.com/connect.
---
Press Contact: MSDH Office of Communications, (601) 576-7667
Note to media: After hours or during emergencies, call 1-866-HLTHY4U (1-866-458-4948)